If you still own Blu-rays discs, you should back up! Although it's a legal gray zone, the problem is those discs don't last forever. We compiled the nine best Blu-ray copying, ripping and converting tools.
It's becoming very common these days for people to convert their Blu-Ray discs to a common format. This despite the fact that the exact legality for making backups is murky at best. But my own personal opinion is that "if you own it, you can do what you want with it". Watch it, burn it, eat it, use it as a frisbee in the park, whatever.
But how do you do it? Which programs are the best at ripping Blu-ray disks? Which ones eat copy protection for breakfast? Here are nine tools to consider.
1. Acrok Video Converter Ultimate
Rip and convert Blu-ray for playing, editing and sharing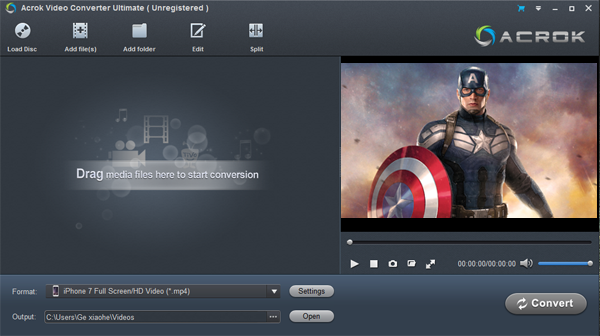 Acrok Video Converter Ultimate is really an all-in-one solution to rip Blu-ray discs, DVD discs and ISO files, and convert popular video files to any formats. with this best Blu-ray ripping software, you can easily convert any movies to best supported formats for editing software or portable devices. There are many optimized formats for all popular devices and editing software, with this best Blu-ray converting program, you can transfer and play Blu-ray/DVD/4K/HD movies on any devices easily.
This all-in-one conversion software provides lots of useful functions. You can choose the language or subtitle from the movies, and output video with 5.1 Dolby surround sound. Besides, you can trim, crop, add watermark, add subtitle, convert 2D Blu-ray to 3D movies, or adjust effect to the video, you can also extract audio from any video and convert to any audio formats on Mac or Windows.
Want to get a free Blu-ray player? It's a free Blu-ray player too.
Free download and try best Blu-ray Ripping software in 2020
2. MakeMKV
Intuitive cross-platform tool to rip Blu-Rays.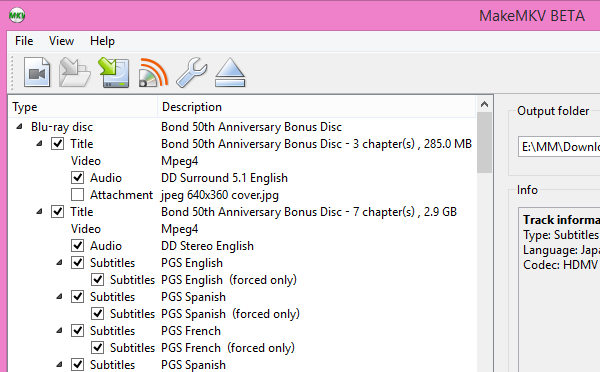 I have previously written about MakeMKV, where I showed my love for this app. It is simply a case of entering the disk, and then point and click. Don't touch the other settings unless you absolutely know what you are doing. Choose whether you want subtitles or not. Choose your language. Deselect everything you don't need. Then let MakeMKV do its work. Blu-rays range from 30 minutes to a couple of hours, depending on the length of the movie, and the extras you want.
The one downside is that you are then going to end up with enormous files if you rip a Blu-Ray (up to around 6GB is common). But this is a crystal-clear copy of the disk. For archiving purposes, it is perfect. However, if space is tight, you can convert it to MP4 or AVI formats, which will shrink the file considerably. You can't edit Blu-ray with MakeMKV, the output options are too few to meet user needs.
3. Handbrake
A versatile cross-platform and open source application that supports multiple output formats and can also convert files.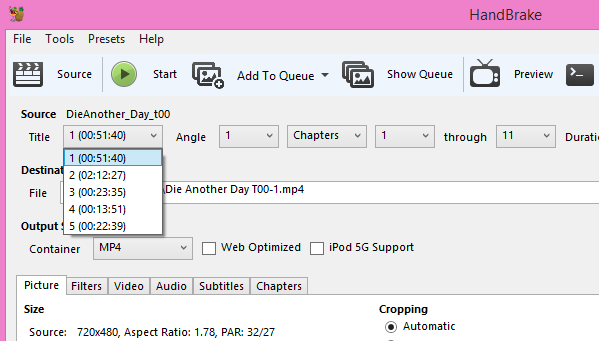 This leads me neatly to Handbrake. You can use Handbrake for converting those big MKV files into MP4 files, and you can also directly burn Blu-Ray disks to MP4 or MKV. Choose a profile, depending on what device you are ripping for iPad, iPhone, etc, decide if you want the subtitles, then hit Start. The other settings should be left alone, unless you know exactly what you are doing.
The software is cross-platform, free, and open-source. Plus it is in continual development, so it has the potential to get better and better.
4. Leawo Blu-ray Ripper
Rip Any Blu-ray discs to 100+ video formats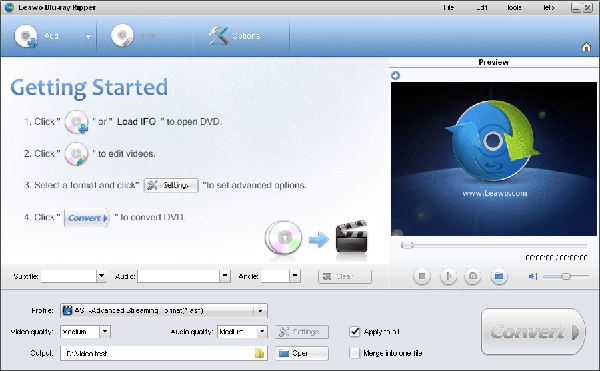 Rip Blu-ray to video and convert Blu-ray to video for saving in 100+ formats like MP4, AVI, FLV, MKV, MPEG, WMV, MOV, etc. for multiple media players or portable devices like iPhone 6, iPhone 6+, iPad, iPod, iTunes, Android tablets and phones, Windows phones, etc.
A good Blu-ray Ripper software, supports to rip any Blu-ray includs homebrew Blu-ray to 100+ video formats.
5. Freemake Video Converter
A great Windows tool to not only rip discs, but also convert and merge files.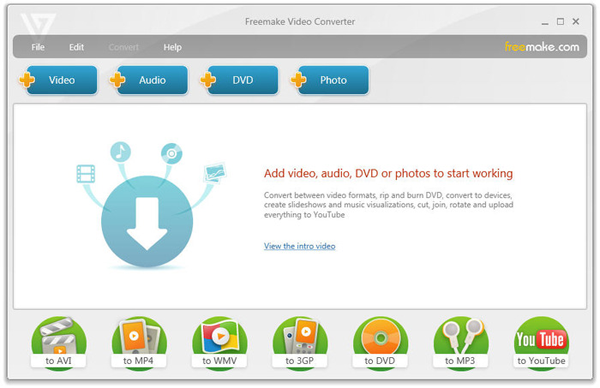 Freemake is one of my favorites, because it has never once screwed up anything I have thrown at it. You just need to insert the disk, point Freemake towards the disk's folder, decide what format you want it converted to, and Bob's your uncle. You can even join up files to have one big merged file. Videos can also be converted to Flash or HTML5, as well as MP3.
6. Pavtube BDmagic
Will convert your Blu-rays to various outputs, including mobile ready file formats.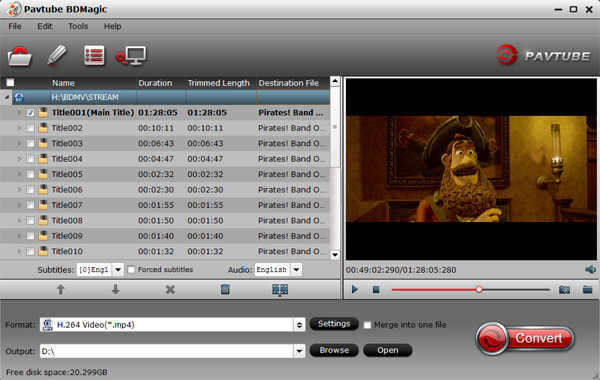 With Pavtube BDMagic, now you can convert 2D Blu-ray, 3D Blu-ray and standard DVD to SD, High-Definition formats or even create 3D videos with excellent video/audio quality in fast conversion speed. This BD/DVD to video workaround could output various video and audio formats, like H.265/HEVC, MKV, MP4, MOV, DivX, AVI, MP3, FLAC, etc so you can make a duplicate copy for your video collection, or share movies on numbers of popular media players,like Apple media devices, Android smartphones and tablets, Windows media players, various smartphones and more. Besides, you can easily customize Blu-ray DVD collection to export desired movies in your own patent.
7. Aurora
Rips Blu-Rays to ISO files on Windows and Mac.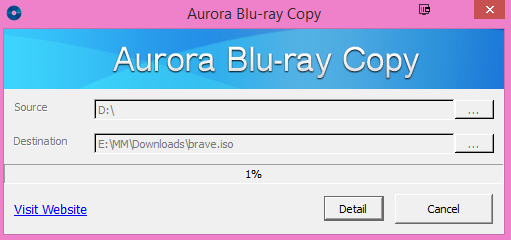 Aurora is free cross-platform (Windows & Mac) software which focuses on Blu-Rays only. It will burn the Blu-Ray disk into an ISO file, and then burn the ISO file onto blank disks (if you want to do that part). It claims it can "easily decrypt any type of Blu-Ray", and when I tested it on a Blu-Ray of mine, the conversion was indeed very fast.
Aurora too claims that it can work on Windows computers as old as XP (SP2). On a Mac, it will work on computers operating OS X 10.6.
8. DVDFab Blu-ray Ripper
A Windows only open source DVD ripping tool that can rip a batch of titles at the same time, audio only, or specific segments.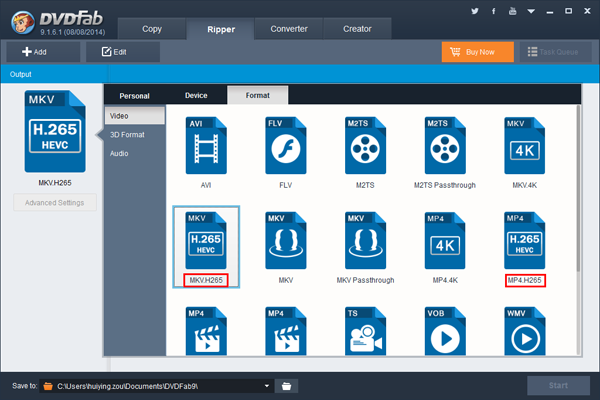 DVDFab is also a ripping app which has received a lot of positive praise from friends. As well as ripping disks to the usual formats, it can also rip only the audio. So if you are after a piece of music for your iPhone/iPod, then DVDFab Blu-ray Ripper can grab it for you. Batch conversion allows you to rip more than one title at a time, and the whole software is run on open-source code.
Specify exactly the start point and end point that you want converted in a disk (which is great for music concerts), and you can also automatically crop the screen to show what you want.
There are obviously many more Blu-ray ripping tools out there, but these are the 8 which I personally like or have had recommended to me by friends. In case your favorite is not on the list, please let us know about it in the comments below and tell us what is so good about it.