Edit 4K MP4 (XAVC S) in Premiere Pro CC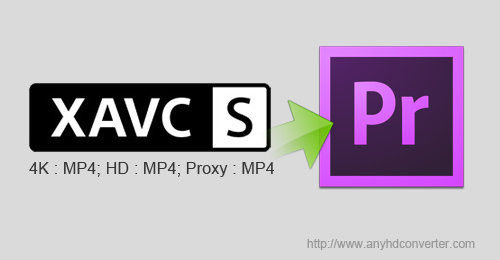 As we know, XAVC generally uses the MXF wrapper, with the audio and video in a single file. However, in recently years, Sony announced that it had expanded XAVC to the consumer market with the release of XAVC S. Some new Sony cameras and camcorders has offered the new XAVC S like Sony FDR-AX100, Sony HDR-AS100V, Sony A7s. XAVC S supports resolutions up to 3840 × 2160 with a 60 Mbit/s and 100 Mbit/s, uses MP4 as the container format, the data inside the file is still H.264 and LPCM audio. It provides 10X and 12X optical zoom and records to a SDXC  memory card.
Adobe Premiere Pro is a timeline-based video editing software application. It is part of the Adobe Creative Cloud, which includes video editing, graphic design, and web development  programs. The newest Premiere Pro CC has upgraded on 2015, it add more and more feature than before.
It get support for more native formats like Canon XF-AVC and Panasonic 4K formats, Premiere Pro leads the industry in native format support. However, for editing Sony's 4K XAVC S MP4 format video in Premiere Pro CC also a problem, because Premiere Pro CC doesn't supported the XAVC S well at currently, so users who want to import their Sony 4K XAVC S MP4 footage into Premiere Pro CC always feel frustrated.
Issue on importing 4K XAVC S MP4 into Premiere Pro CC
Q: Hi, the problem I'm facing is that I set the recording in Sony FDR-AX100 to be XAVC S file format, and all the footage on my SD card (Sony 64GB class10) all appear to be in MP4. Last week I use my Sony FDR-AX100 shoot some beautiful 4K videos on Thanksgiving day, now I want to import these 4k XAVC S recordings into Premiere Pro CC for better editing, as I know, Premiere Pro CC doesn't supported XAVC S, so I'm confused as to whether the XAVC S recording file format I have is in MP4 file would be supported editing smoothly by Premiere Pro CC. If not, do I need to convert the XAVC S MP4 footage that appear in my card to something else?
Q: I use Sony A7s shoot some 4K video when I go on a business trip, the camera uses a flavor of MP4 that is called XAVC-S , but when I import them into Premiere Pro CC, some errors come out in the screen, which stop me from editing. Premiere Pro CC does support XAVC S, why I can't edit 4K XAVC S MP4 in Premiere Pro CC? An answer from someone at Adobe would be greatly appreciated or if other users have an info I'll take whatever I can get. Thanks!
As we know, the best editable video format of Premiere Pro CC is H.264 and MPEG-2, so in this case, you need a 4K Video Converter program to help you convert your 4K XAVC S MP4 video to H.264 (*.mov) or MPEG-2 (*.mpg) for Premiere Pro CC on MacOS Big Sur or Windows 10. Acrok Video Converter Ultimate is your best choice, it is the most popular and easy friendly converter on the market. With the help of XAVC S codec conversion software, you can easily convert all your 4K XAVC S MP4 to Premiere Pro CC supported format, and ensure maximum editing quality and efficiency when working with Premiere Pro CC. Below is step by step on how to make Premiere Pro CC work with 4K XAVC S MP4 footage smoothly.
Download the 4K XAVC S Converter for free
How to convert 4K XAVC S MP4 to H.264/MPEG-2 for editing in Premiere Pro CC
Step1: Add 4K XAVC S MP4 into the program
Install and run the best XAVC S MP4 to Premiere Pro CC Converter, click "Add files" to load your 4K XAVC S footage. If you want to merge several clips, just need to click "Settings" button then check the "Merge all files into one" box.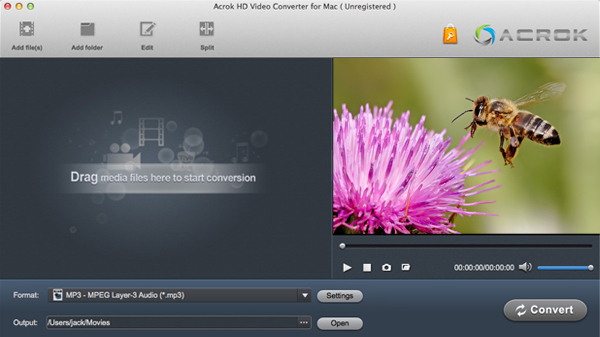 Step 2: Select the output format for Premiere Pro CC
Click "Format" option and it is recommended to choose "Editing Software" > "Adobe Premiere/Sony Vegas MOV (AVC)(*.mov)" or " MPEG-2 (*.mpg)" as best exported format.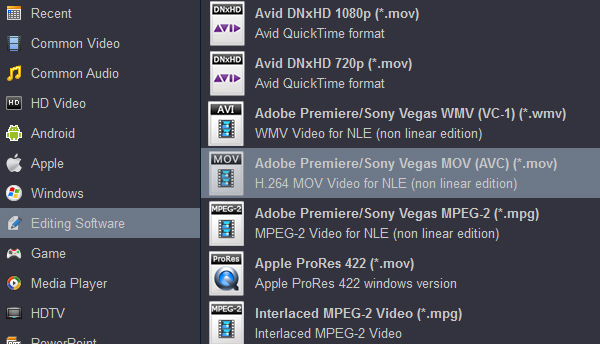 Tips: You can click "Editing" button to do some video editing. For example, If you want to add some watermark, you can Go to "Watermark" tab to add text or picture watermarks to this 4K MP4 files; Besides, you can go to "Effect" tab to add video effects like "Gray" "Aged Film" or "Flip Color" to the XAVC S video.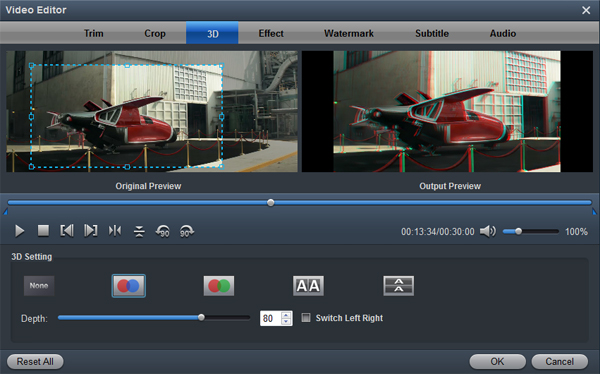 Step 3: Start 4K XAVC S MP4 to Premiere Pro CC conversion
Once the above steps are finished, tap "Convert" button to start transcoding 4K XAVC S MP4 to H.264/MPEG-2 conversion.
Finally, click "Open" button to find the converted files, then import and edit the H.264/MPEG-2 video in Premiere Pro CC now.