Import and edit Sony PMW-F55 4K XAVC in FCP X and FCP 7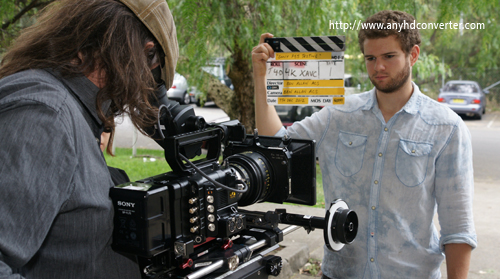 Recently, I have many Sony PMW-F55 4K XAVC files to edit, but to my headache is that I can't edit well in FCP 7. Even worse, sometimes I can't import my Sony PMW-F55 4K XAVC footage into FCP 7, I was very anxious about the problem. What should I do for editing Sony 4K XAVC video in FCP 7 directly and smoothly.
Recently, Sony has released a new 4K professional camera Sony PMW-F55, which can 4096×2160 resolution on a single Super 35mm, 3-perf-format-sized CMOS sensor. The 16-bit precision make you capture more tonal values than the human eye can differentiate. Does a 4K camera make sense in an HD world? Perfect sure, with 8.9 megapixels (effective), Sony's new 4K image sensor enables a single camera to provide gorgeous, super-sampled HD and 2K while preparing you for the 4K future.
XAVC is Sony's new 4K encoding support, and for the first time used in the F55 / F5. Both cameras record XAVC with a color depth of 10-bits and 4:2:2 chroma subsampling. The Sony PMW-F55 can record XAVC with 4K resolution at 60 fps at 600 Mbit/s and 2K resolution at 120 fps at 400 Mbit/s. However, if you want to edit your Sony PMW-F55 4K XAVC in FCP, you may encounter problem, because from the FPC Official site description, although we can know FCP is compatible with XAVC format, however practice has proved that editing Sony PMW-F55 XAVC footage in FCP 6/7/X can not be successfully completed.
How can I import and edit my Sony PMW-F55 4K XAVC in FCP on Mac directly and easily? Many video editors all want to know about the solution, actually, it is not a difficult thing. The 4K XAVC video converter can help you easily solve the format issue. Acrok HD Video Converter for Mac is an all in one converter, with it, you just need transcode your Sony PMW-F55 4K XAVC to ProRes, which is a friendly format supported by FCP and ensure maximum editing quality and efficiency when working with Final Cut Pro (FCP 6/7/X) Besides, the Sony F55 to FCP converter can also provide you choose to trim, crop, add watermark to your original videos. Here is an easy and efficient solution for you.
Free download the 4K XAVC video converter
Step by step to import 4K XAVC to Final Cut Pro on Mac
Step1: Start Acrok 4K Video Converter for Mac on your computer.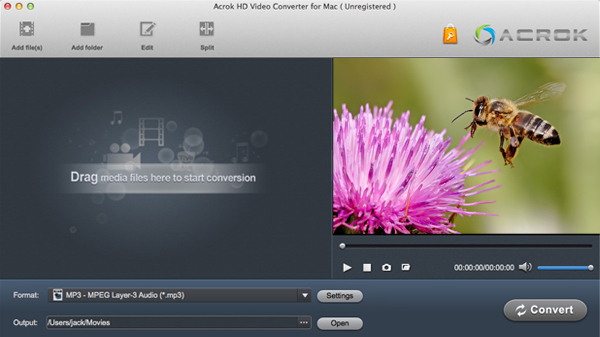 Step2: Hit top-left "Add files" button to load XAVC footage to the application.
Step3: Click "Format" drop-down menu, go to Final Cut Pro and choose "Apple Prores 422 (*.mov)" as the output file format.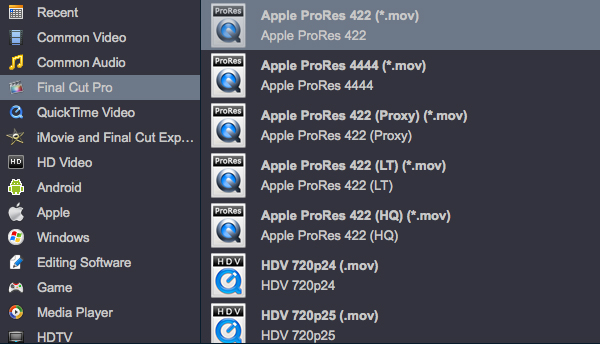 Step4: Tap "Convert" button to convert Sony PMW-F55 XAVC to Apple Prores Codec.
Once the XAVC to ProRes conversion is finished, click "Open" to find out the converted videos and then you can import them into FCP for further editing.
Tips: Our product provide you 30days free of use. If you like and buy our product, please use it with no concerns, we will be free to give you upgrade services always.